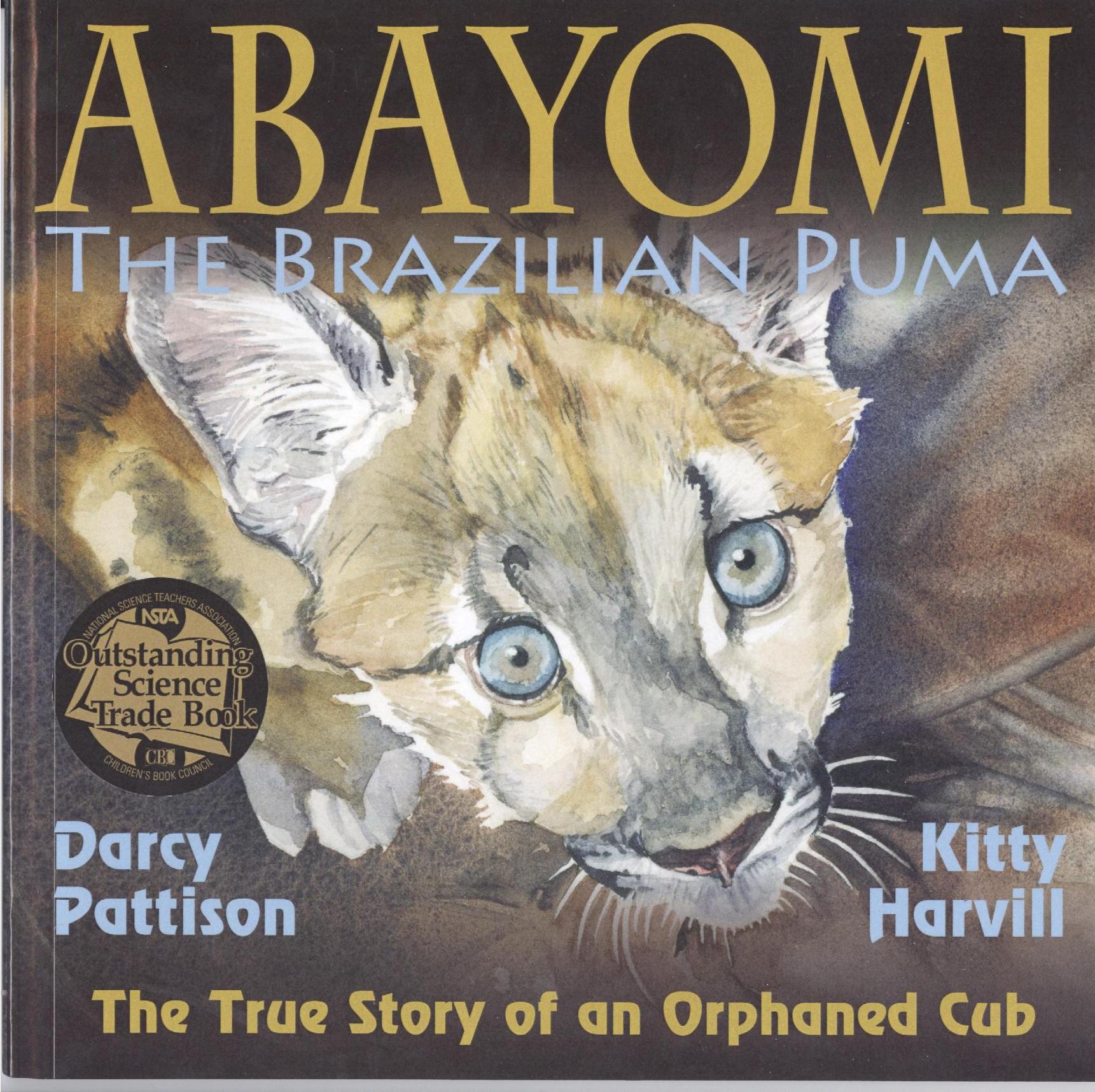 Book Corner: A Work of Engaging Non-Fiction About a Puma Cub
Abayomi, The Brazilian Puma
tells the true story of an orphaned cub, and uses that story's compelling narrative arc to create non-fiction as rich in interesting themes as any children's fiction. Focusing on one animal, the story draws young readers in while also teaching larger lessons about the puma species (also known as cougars, mountain lions and panthers), and how environmental scientists are trying to help humans and these secretive animals co-exist.
Written by Darcy Pattison and illustrated by Kitty Harvil, Abayomi's story is conveyed in sometimes poetic, evocative language while the realistic illustrations show how the puma lives among farmers –though very few ever see them. It presents the difficult realities of urbanization and introduces the concept of the wildlife corridor.
The story is written primarily for readers aged 6 to 13, and includes two pages of resources, including facts about Abayomi, wildlife corridors and our increasingly urban world, plus websites to explore for further information.
Read more about the author, Darcy Pattison, on her
website
.