Summer Opportunities for Teachers: Using Primary Sources, a Thematic Approach to World Studies, and Professional Development in the Rainforest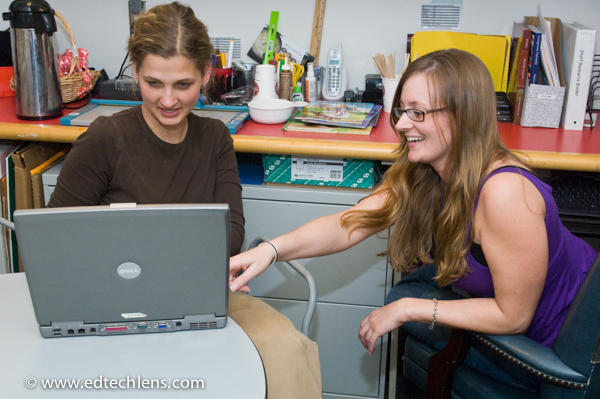 In many areas of the country, it's the sweet spot of summer. Rejuvenated after a few weeks of R&R, many teachers are beginning to feel rested and ready to begin thinking big-picture thoughts about professional development goals and plans for the coming year.
We've come across some interesting opportunities for training programs and other resources that we hope will spark tantalizing ideas for your students in the coming school year and for yourself next summer.
Library of Congress (LOC) Programs for Teaching with Primary Sources
If it feels too early to start thinking about professional development opportunities in 2016, the LOC's
Summer Teaching Institutes
may change your mind. During these innovative five-day programs, LOC specialists model strategies for using primary sources to engage students, build critical thinking skills, and construct knowledge. Participants collaborate with librarians on projects they can implement in their own classrooms.
The Institutes are free and open to K-12 educators across all content areas, including teachers, school librarians, instructional technology specialists, and school administrators, as well as home-schooling parents.
Three of the five sessions are open to topics of teachers' choosing, while another two focus on specific areas. In 2015, the specific topic areas were civil rights and science. (Topics for 2016 are not yet available.)
A page of
teacher testimonials
shows a wide variety of positive experiences and results from the program – and serves as a good reminder of the power of primary materials. Tom Bober, a librarian at Captain Elementary School in Clayton, Missouri said of the practices he brought back to his students, "Whether we are analyzing a map, letter, photograph, newspaper article or image, I've noticed an amazing level of engagement from the students that I hadn't anticipated. Not only is their participation great, but they show a level of ownership in their learning that I don't see every day. When students are asking to take the primary sources home to talk with their parents about them, you know they have embraced their learning."
In addition to their summer institutes, the LOC offers on their website a wide range of free educational resources for helping teachers use primary sources in their classrooms:
Hemispheres Helps Incorporate World Studies into the K-12 Curriculum
An educational outreach consortium at the University of Texas (UT) at Austin,
Hemispheres
offers a wide variety of programs designed to promote and support world studies in the K-12 classroom.
Rather than reinforce geography-based study within history, geography, and other social studies coursework, Hemispheres programs are designed to emphasize the cross-regional study of thematic subjects. It provides open-source curriculum units that any educator can download for free. For example, units on urban migration in India and Brazil feature case studies that illustrate the complexity of these issues and include bios of the people involved, which brings the story to life for younger audiences.
The organization brings together the work of five UT institutes: Teresa Lozano Long Institute of Latin American Studies; the Center for European Studies; Center for Middle Eastern Studies; Center for Russian, East European, and Eurasian Studies; and the South Asia Institute.
Hemispheres was established to help Texas teachers infuse world studies and geography into their state's curriculum, but it also offers its services to organizations and individuals outside Texas.
Click
here
for more information on Hemispheres' K-12 offerings, which include curriculum resources, workshops, staff development, online training, lending libraries, events and a regularly published e-bulletin.
Citizen Science in the Amazon Rainforest
With its rich wealth and diversity of life, the Amazon rainforest may be the ultimate destination for experiences that allow teachers to breathe new life into their life science class projects. Two organizations have a long track record of introducing educators to the wonder and fascination of this region,
Amazon Rainforest Workshops
and
Rainforest Expeditions
.
From volunteer research and monitoring of macaws to trading with indigenous people to collecting air quality data, a trip to the rainforest equips teachers with engaging first-hand accounts to share with their students.
Amazon Rainforest Workshops hosts teachers in Iquitos, Peru for hands-on investigations, citizen science research projects, and inquiry-based learning activities designed to deepen understanding of the rainforest ecosystem and its global importance.
Participants gain first-hand experience with the content they teach as they explore camouflage, mimicry, and adaptation; neo-tropical biodiversity; Amazon River system, geology and soils; medicinal plants; orchids & bromeliads; rainforest conservation; sustainable development, and more.
Professional development hours, graduate credit and scholarships are available.
The next Amazon Rainforest Workshop is July 1-11, 2016 and registration for that session opens on August 1, 2015. With only 30 slots per trip, the program fills up quickly. Click
here
to learn more.
Rainforest Expeditions offers citizen scientists the opportunity to volunteer for the
Macaw Project
, a census of parrots in the Tambopata National Reserve in Peru, a million hectares of rainforests and tropical savannahs where roads have never existed and rivers are the only means of access.
Just about anyone can participate and there are no qualification limitations. While most volunteers come from a biological or environmental background, all applicants are welcome and the staff can find a role for almost any type of volunteer.
Rainforest Expeditions also offers
academic programs
in biology, ecology, and conservation and sustainable development. Students monitor river otters, take wildlife inventories, produce their own data in the field, visit a gold mining dredge, and more. Like the Macaw Project, these courses are offered in the Tambopata National Reserve.