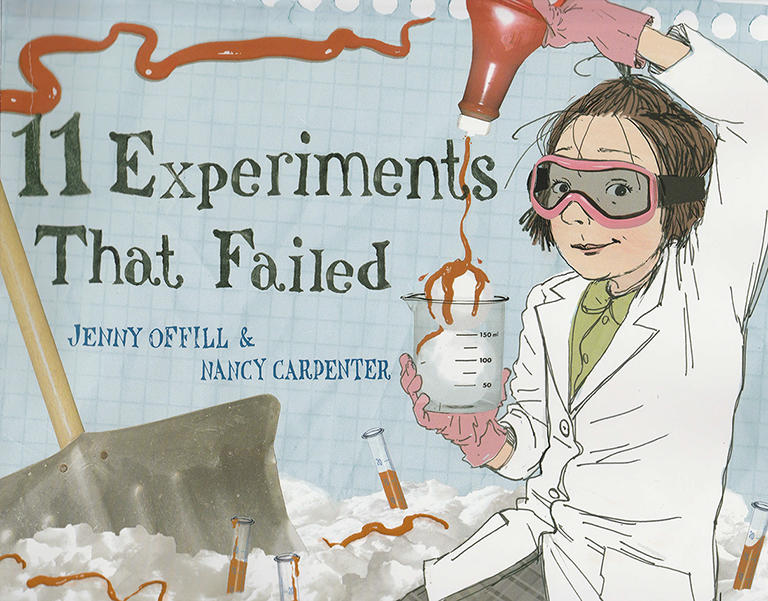 A story about a curious girl told in a series of experiment logs. 11 Experiments That Failed is a funny and educational book about using the scientific method. The young scientist, undaunted by failure after failure, continues to indulge her curiosity, experimenting with questions like, "Would gerbils like bigger wheels?" and "Will a piece of bologna fly like a Frisbee?"

The book presents key concepts and terms in the process of creating science projects, like hypothesis and experiment, and by repeating their use eleven times, drives home what they mean. The illustrations combine pencil sketches, ink drawings and collaged photos to tell the story and show the relationship between cause and effect.

An entertaining way to show scientific practice in action, this book will amuse readers of all ages.
11 Experiments That Failed by Jenny Offill and Nancy Carpenter
Recommended for ages 4 - 8
ISBN-13: 978-0375847622