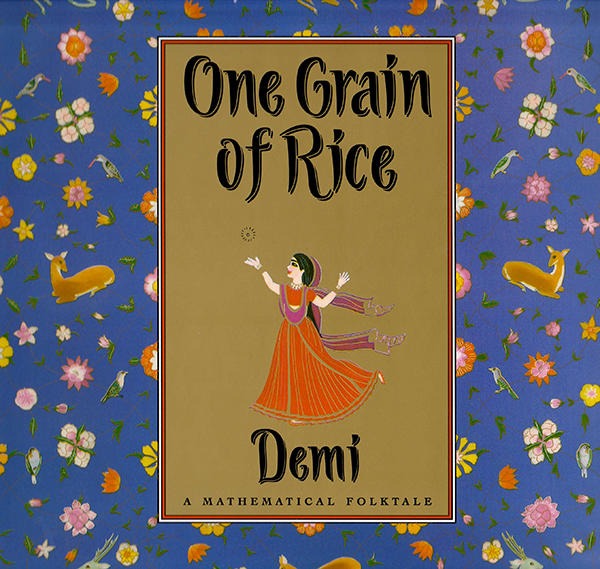 If you've explored
BedtimeMath.org
, you've already heard about the concept of a bedtime math story, a way to indulge youngsters' appreciation of stories while also showing them that math can be interesting and fun.
One Grain of Rice by Demi uses the more old-fashioned book medium to teach an entertaining math lesson about the power of doubling. Rani, its clever, courageous young heroine does a good deed for a greedy raja, and when offered a reward, she asks only that he give her one grain of rice, doubled each day for 30 days.
The book's illustrations offer a detailed and strikingly beautiful visual accompaniment to the story as a parade of increasingly large animals present each day's portion – parrot, peacock, crane, monkey, antelope and so on. The final delivery comes via 256 elephants spread across a double fold-out panel. A lovely expression of Indian culture to boot, this book offers more than mathematics. The greedy raja in this mathematical folktale learns what it means to be truly wise and fair as Rani shares the billion grains of rice with her impoverished village.
One Grain of Rice: A Mathematical Folktale by Demi
Recommended for ages 5-8
ISBN-13: 978-0590939980
Available from
Bank Street Books
,
Amazon.com
, and other retailers.