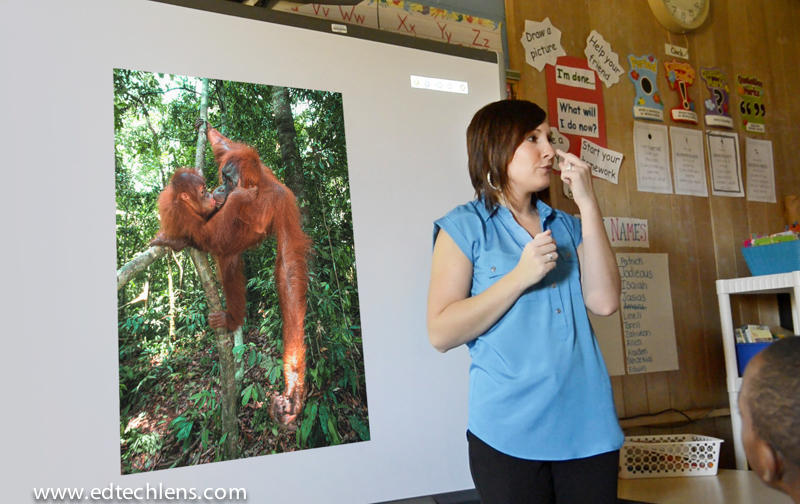 Developing a Curriculum To Reach All Learners
"It's something most elementary school teachers are already doing," Judy Stoehr says. "But they aren't always aware of what it is or why it's working." The "it" is integrated curricula – teaching all the subjects and making connections between them that naturally lead to connections with the real world. Stoehr's experience teaching elementary- to college-level students and her work on five books on education have shown her that integrating curricula "fosters engagement for all students and offers hope especially for at-risk learners."
At-Risk Learners Are Often Big-Picture Learners
"At-risk learners are often students who want to know 'why?'" she says. "They want to know the big picture, why something is important for them to know. Once they know that, they are more apt to be motivated to learn it, and teachers have won half the battle."
With research showing the number of at-risk learners growing, integrating curricula to engage young learners continues to be important. Stoehr says these learners, "tend to be at-risk for a number of reasons, but the results are usually academic and behavioral issues. In fact, chances are that if they have academic issues, they will develop behavioral issues." But when teachers tie together the threads that connect subjects, they are showing students how to answer the "why?" question. They are also addressing an underlying belief common among today's students: they have a choice about whether or not to learn. Stoehr says, "When I was a student, I didn't know I had a choice, but that's not where today's students are."
Teaching to Motivate and Educate, Not Entertain
Stoehr does not advocate entertaining students -- even while she recognizes that this is a common expectation among students -- but capturing interest is different than entertaining. She explains that it's up to teachers to make the connections that spark curiosity. The current educational trend of "The Two 'R's" is instructive. Curricula need to be
Rigorous
and
Relevant
so students realize they can actually use what they're being asked to learn.
One Topic, Multiple Subjects
Stoehr recommends teachers map their curricula to find commonalities between what they're teaching and what students are learning in other classes. She says that with some subjects, "changing the order in which components are presented can enhance students' abilities to see the connections. Working with the art, music and Spanish teachers, for example, you can create a thread that ties to a science, social studies, or language arts topic you'll be covering."
Asking students to explain what they've learned and how it ties to other subjects and to their observations of the world outside the classroom helps them make these important connections.
Edtech platforms like
Rainforest Journey
make it easier than ever to create a thread that ties many subjects together. By bringing the world into the classroom, Rainforest Journey helps students connect abstract life science concepts with what they observe of their own local ecosystems.
Small Group Activities to Make Connections
With hands-on activities, a broad range of learners can work collaboratively in groups, a method that's particularly effective for visual/spatial and tactile/kinesthetic learners. "Research shows that these learning modalities are typically the strengths of many students of poverty," Stoehr says. "But group activities are also one of the best ways for educators to work with all learners and engage the entire class. Students can draw on their particular skills to help further not only their learning, but that of the larger group. Every time I walk into a classroom doing group activities, the room is just abuzz. Students are engaged, they're asking 'why?' and they're helping each other understand."
Integrating Curriculum, Expanding Students' Worlds
Stoehr encourages educators to learn more about integrating curriculum and recognizing how it works in their classrooms. "Teachers learn an activity that happens to rely on integration, but they're not always doing it because they understand why it's effective. If they understand why, they can recreate that success with other activities and other subjects," she says. The result is even more opportunities to motivate and engage learners in an even wider range of subjects.
About Judy Stoehr: Author, consultant, speaker, trainer, composer, and coach, Stoehr is also an experienced educational administrator and teacher, having served as a former supervisor for the Hacienda-LaPuente School District in California and as principal of an inner city charter high school in Chicago. Her most recent book is A Tapestry for School Change: Professional Learning Communities, Differentiated Instruction and Response to Intervention.