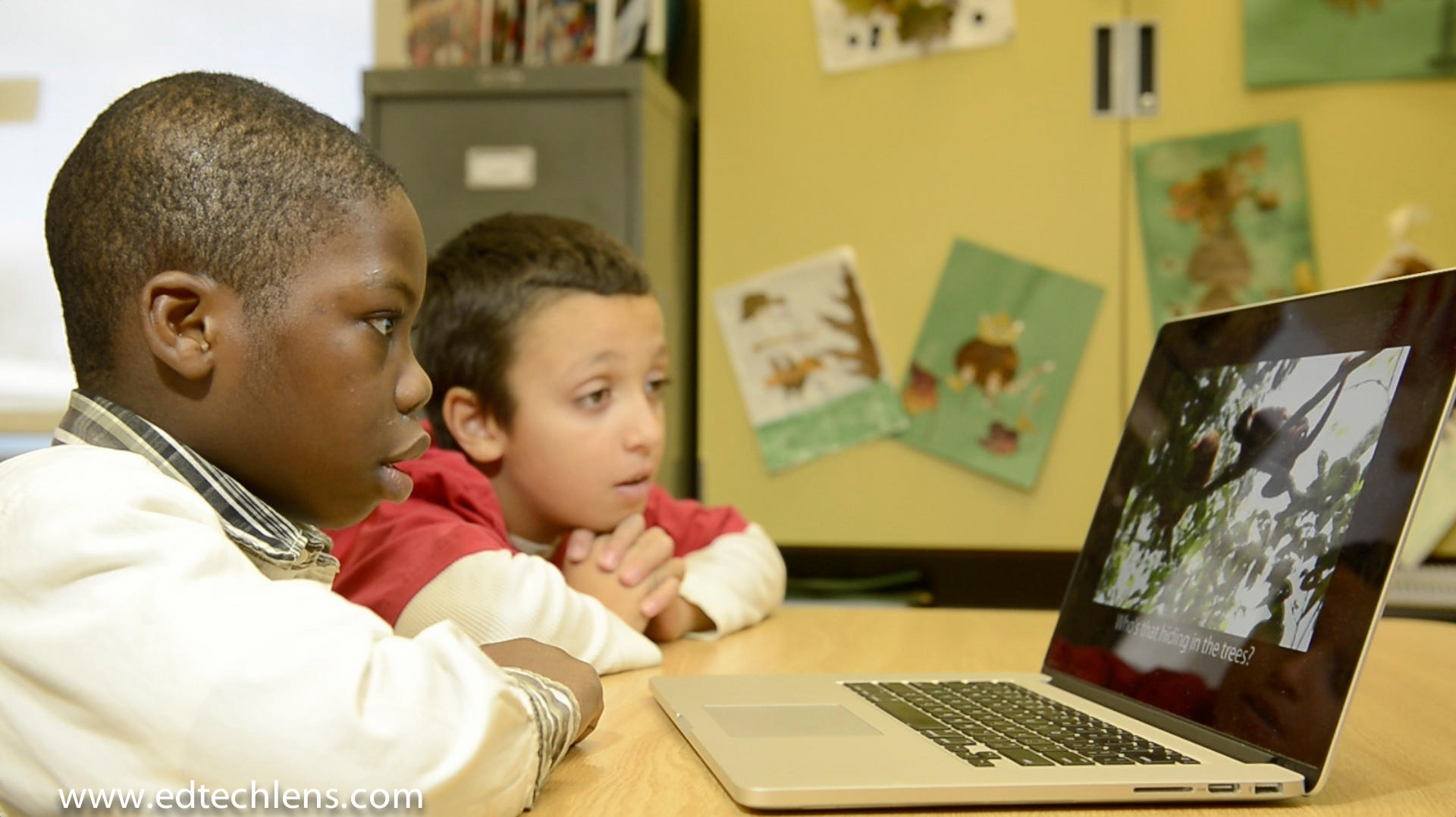 Education technology--edtech for short--is changing the way students learn. "Edtech has opened up everything," says Lauri Hunt, founder of
Ollibean.com
, a website that links parents and professionals to a large knowledge base, and to each other, and a mother of a hearing-impaired child who is on the autism spectrum. "The fact is that the biggest barrier to complete inclusion of all learners is environment, and edtech gives educators a way to bust through that barrier," she says.
Noting
research
that shows every student learns better with high expectations and access to the general curriculum, Hunt says the flexibility offered by edtech tools benefits all learners by allowing numerous entry points to any subject. "These tools allow not only kids with disabilities, but learners of all kinds, to show what they're capable of. Teachers are realizing that edtech tools designed for people with disabilities are often helpful for a wider range of students who may not have a disability, but do have different learning styles." As classrooms evolve to accomodate more special needs and different learning styles, and as educators grapple with the changes in technology, Hunt points out that a little research on differentiating instruction and teacher creativity can go a long way.
A Brain Science Model to Support Inclusion Learning
As an example, Hunt suggests teachers become familiar with the
Universal Design for Learning (UDL)
framework, a helpful guide for teachers who want to create more inclusive learning environments. The program, which provides principles for curriculum development rooted in neuroscience, helps teachers organize learning styles and approaches based on three basic brain networks, while presenting numerous methods for working with each.
Closed Captioning as Edtech Tool
Hunt also uses old-school instruments that might not be considered "ed-tech", per se, to help students with different needs. Closed captioning, for example, is a technology that has been of huge educational benefit to her son, as well as to thousands of people in India, where
Planet Read has instituted same language subtitles (SLS)
with the airing of Bollywood movies to improve literacy. Planet Read's data shows that even just 30 minutes of weekly SLS (Same Language Subtitling) exposure over three to five years enables adults and children with basic familiarity of the alphabet to become functionally literate.
Edtech and IEPs
According to Hunt, training is critical to ensure edtech tools actually support learning goals. "Members of each child's individualized education plan (IEP) team need to know how to use the tool, and how to read its effectiveness," states Hunt, who goes on to say, "It's important to check in regularly with the student, to ask the question, 'How is this technology working for you?' Also, having a plan and collecting feedback on how tools are serving that plan allows the team to set up a cycle of improvement."
Shifting Perspective
To Hunt, the most exciting thing about using edtech in classrooms is how the technology shows that our differences in learning are much less than we think. "In the past we were stuck on this idea that a child's disability was the problem, but that's shifting, I think. A blind student who doesn't know all the states may have been assumed to lack that knowledge because of his disability, but maybe he was never provided access to geography curriculum. If a student uses audio text to learn, he's using a different route, but he's still reaching the goal. He can be part of the discussion with students who are sighted readers and his learning expands further. Once the curriculum is made truly accessible, it means everyone can meaningfully participate."