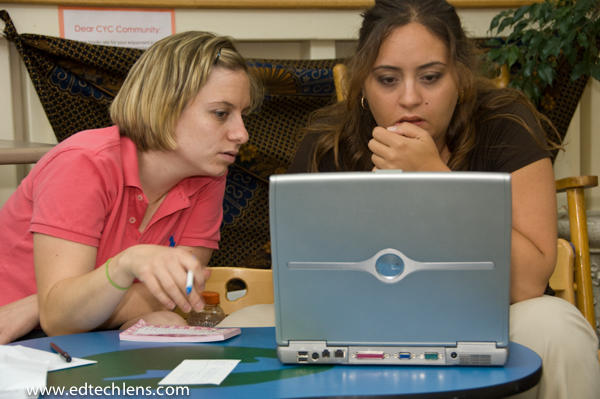 Fostering student collaboration is easy compared to the challenges of getting teachers together to learn and share ideas. But
according to Mary Ann Raywid
, finding the time to do so is at least as important to sustaining school improvement as equipment, facilities, and even staff development.
Below are some articles that can help teachers and administrators re-design their day to make time for teacher collaboration. Doing so leads to a variety of benefits, including richer teamwork among teachers, better use of data to drive instruction, and improved teacher job satisfaction.
Finding Time for Collaboration and Using It Well by Frances Stetson, Ph.D.
How co-teachers can find and better use their collaborative planning time
Making Time for Teacher Collaboration Is Crucial by Susie Boss
How West Virginia is supporting collaboration between teachers in their schools and across the state
Make Time for Collaboration, by Tom Many, Ed.D.
Five strategies principals can use to make more time for collaboration
Finding Time for Collaboration by Mary Anne Raywid
The research supporting the notion that teacher collaboration is important and fifteen examples of schools that are meeting the challenge
Why Teacher Collaboration Time is Essential by Education Mom
Illustrating the differences between collaboration time and prep time
Seven Tips to Make Teacher Collaboration Time Productive by Laura Owen
How to ensure that common planning time enhances instruction, saves time, and is valued by teachers