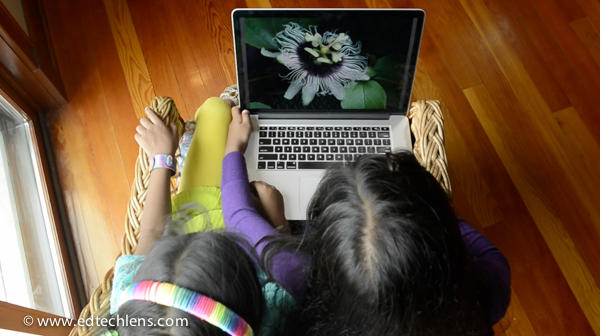 Science Learning Websites
Explore these science learning websites to enhance your study of Rainforest Journey or to explore new areas in science. Some are informative, some are interactive, and all have something to offer.
Animals, Insects, and Spiders
The Smithsonian National Zoological Park has a great animal profile of the poison dart frog Rainforest Journey: Amphibians and Fish chapter lessons
http://nationalzoo.si.edu/animals/amazonia/facts/fact-poisondartfrog.cfm
The Smithsonian has numerous other animal profiles and and science facts. Start your exploration with the Amazon here:
http://nationalzoo.si.edu/Animals/Amazonia/
The reference pages of the Magic of Life Butterfly House in the UK looks at many different species of butterflies and the plants they live on. This source is great for studying the life of butterflies.
Rainforest Journey: Butterfly profile
http://www.magicoflife.org/butterfly_photos/Comet_Moth_Argema_mittrei.400.html
The Chambers Wildlife Rainforest Lodges of North Queensland, Australia has an extensive animal profile of cicadas.
Rainforest Journey's Invertebrates chapter lessons or any insect lesson.
http://rainforest-australia.com/cicadas.htm
The Animal Files contains a range of images and information about different habitats and ecosystems around the world. Start here with the entry on the eyelash pit viper
Rainforest Journey: snake profile
http://www.theanimalfiles.com/reptiles/snakes/viper_eyelash.html
Learn all about spiders from MathScience Innovation Center's spider room including species, life cycles, spider webs, and their survival tactics.
Rainforest Journey: invertebrates chapter lessons
http://www.spiderroom.info/lifecycles.html
The science section of 4to40 covers many areas of science including biology, physics, chemistry, computers/IT, technology, archaeology, and agriculture. The article is on mutual relationships in nature:
http://www.4to40.com/science/index.asp?p=Mutualism_Relationships
San Diego Zoo Animals has facts, articles, images, audio, videos, blogs and other sources about wildlife found at the San Diego Zoo and Safari Park. This site is great for natural science studies.
http://animals.sandiegozoo.org
BioKids has a critter catalog and an animal diversity web, and various resources to study biodiversity in your schoolyard or your backyard. This is great for elementary to middle school students.
http://www.biokids.umich.edu/critters/
Tambopata Research Center for Macaws has great video and photos of their Macaws. You can also download articles, papers, and published scientific records.
http://macawproject.org/index.php/videos
Plants
Rainforest Plants is a good source to learn about all the plants found in rainforests.
Rainforest Journey: plant chapter lessons
http://www.mbgnet.net/sets/rforest/plants/adapt.htm
Life Science's reference material has good information on the effects of deforestation. This is a great environmental science topic
Rainforest Journey: Humans in the Rainforest lesson
http://www.livescience.com/27692-deforestation.html
Fungi
The virtual Museum of Canada has good facts about fungi and some activities.
http://www.virtualmuseum.ca/sgc-cms/expositions-exhibitions/champignons-mushrooms/English/index2.html
Rainforests
Community Cloud Forest Conservation has information about cloud forests and their importance.
Rainforest Journey: Types of Rainforests lesson
http://www.cloudforestconservation.org/cloud_forest/
Mongabay has great images and information that covers all aspects of the Rainforest.
http://kids.mongabay.com
Raintree shares information about the Amazon Rainforest and addresses the importance of conservation efforts
http://www.rain-tree.com
The Living Rainforest explains why rainforests are important, what you can do to live sustainably, and how to support projects in Columbia, Madagascar, and Indonesia.
http://www.livingrainforest.org/about-rainforests/
Sandakan Rainforest Park in Malaysia is a great resource for learning about living things in the Southeast Asian Rainforest.
http://www.sandakanrfp.sabah.gov.my/index.htm
The Rainforest Alliance has great resources for Pre-K through 8th grade students and their teachers. They have a standards aligned school curriculum with activities, games, slideshows, digital storybooks, and virtual tours. There are also tips on how to make your school and community "greener", and opportunities to conserve biodiversity.
http://www.rainforest-alliance.org/curriculum
The Amazon Aid Foundation has lots of information and uses science, art and multimedia to educate children about the Amazon Rainforest and to spread awareness in protecting and preserving the rainforest.
http://amazonaid.org
This is a great source of information about the Temperate Rainforest. There are many images, and lots of information about various species found during this group's hike from Canada to the United States and back.
http://www.marietta.edu/~biol/biomes/temprain.htm
Amazon Rainforest Workshops has great educational adventures for teachers and students. Learn science by traveling through the Rainforest and hone skills in other subject areas while reinforcing environmental awareness in an immersive experience.
http://www.amazonworkshops.com
Environments
Exploring Ecosystems discovers three different environments, the Sonoran Desert, the Arctic Coastal Plain, and the Everglades. Study the living and nonliving aspects of the very different ecosystems.
http://www.harcourtschool.com/activity/exploring_ecosystems/index.html
Missouri Botanical Garden features information on the biomes of the world and freshwater and marine ecosystems.
http://www.mbgnet.net/
The Ocean Portal by Smithsonian National Museum of Natural History dives into all aspects of ocean life.
http://ocean.si.edu
Human Body

Amgen has an HD image of a tumor. Scroll to navigate through the realistic graphics. The concepts are at college level, but this is a great visual for young ones to get them excited about learning the human body.
http://angiogenesis.amgen.com
Learn.Genetics gives virtual animated tours that study genetics, cell biology, health, evolution, ecology, and neuroscience. All tours are narrated. There are also virtual labs and math videos.
http://learn.genetics.utah.edu
People of Science
Scarab Workers World Directory lists the biography of Henry Bates which correlates with Rainforest Journey's Adapt or Die unit. This a good source for studying important people in science, particularly entomologists.
http://museum.unl.edu/research/entomology/workers/HBates.htm
Learn about Jane Goodall and her life's work with chimpanzees.
http://www.janegoodall.org/
Science Activities for Kids
Kids.gov covers all areas of science. Included are science fair ideas, career choices in science, games and videos for students grades K through 8.
http://kids.usa.gov/science
At Interactive Sites for Education,enjoy games and simulations on any subject. There are many games in the science category.
http://interactivesites.weebly.com
Learn about microbes in any environment by Microbe Zoo. Click on the images to learn about microbes in a specific environment.
http://commtechlab.msu.edu/sites/dlc-me/zoo/
Wonderville has interactive animations, games, comics, labs and videos that cover many areas in science and has some math.
http://www.wonderville.ca/?gclid=Cj0KEQjwrqieBRCln82Rgufz7I0BEiQAPNjAI1gayGra8qC8im0eywxjc5Bx8m_n7mvpiB6Dm3jBYJUaAhB38P8HAQ
Biology4Kids covers information on cells, plants, animals, microorganisms, animal systems, and science reasoning. They also have references, quizzes and activities.
http://www.biology4kids.com/files/studies_relationships.html
Energy Kids: US Energy Information Association is a great source to learn about different forms of energy, the history, its sources, and tips to use and save energy. There are also games and activities. Teachers have access to lesson plans, teacher guides, science fair experiment ideas, field trip journals, a career corner, and other resources.
http://www.eia.gov/kids/index.cfm
Get a 360 view of the Apollo spacecraft and watch how we were able to get to the moon through this simulation.
http://wechoosethemoon.org
The Learn About Robots blog has great information about robots and robotics engineering.
http://www.learnaboutrobots.com
Physics Central by the American Physics Society will bring you up to date on current research in physics and the interesting lives of physicists. There is a news vodcast(video podcast) and a PhysicsCentral podcast about new and interesting topics in Physics. There are also pictures, labs, activity books, and contests. If you have any questions about physics you can email their physicist.
http://www.physicscentral.com
PBS Learning Media has a fun game that teaches students the importance of maintaining balanced ecosystems. The game lasts for 12 days. After 12 days there is a review on how healthy the plants and animals are, who or what's in danger and who didn't survive under your maintenance.
http://www.pbslearningmedia.org/resource/plum14.sci.life.feeddingo/feed-the-dingo-an-ecosystem-game/
The Kids Do Ecology Program by National Center for Ecological Analysis and Synthesis (NCEAS) teaches elementary school students ecology, experiments, and data analysis. There are many resources, activities, games, and hands on projects.
http://kids.nceas.ucsb.edu/ecology/ecoindex.html
Teacher Resources
The Association for Science Teacher Education is an international non-profit organization comprised of science teachers, scientists, science coordinators/supervisors and informal science educators. They come together for professional development and to hone science teaching skills at any level.
http://theaste.org
iTunesU is good for teachers who want to build their own courses and lessons. There are countless science education apps, videos, presentations, documents and books that you can customize.
http://www.apple.com/education/ipad/itunes-u/
The Australian Museum has many valuable resources for teachers and interesting information on animals and Australian culture. Their blog contains current news in natural science.
http://australianmuseum.net.au
BBC Earth, formerly BBC Nature, has great features, photo galleries, video collections, and specials from their TV and radio stations. You can find everything nature and wildlife here..
http://www.bbc.co.uk/nature/
Discovery Education offers resources that cover technology, engineering, and physics subjects with labs, lesson plans and clip art.
http://www.discoveryeducation.com/search/page/k-5/science/-/-/index.cfm
Jefferson Lab Teacher Resources has reference materials that include activities, videos, worksheets, puzzles, games and projects for science and math
http://education.jlab.org/indexpages/teachers.html
Discover magazine has a lot of current news on many areas in science.
http://blogs.discovermagazine.com/notrocketscience/#.VNGXWSkmS-8
The science section of the New York Times has fascinating articles and videos on various topics.
http://www.nytimes.com/pages/science/index.html
Understanding Science by the University of California Museum of Paleontology goes in depth to explain what science is. The extensive overview has a resource library and teaching tools.
http://undsci.berkeley.edu
Understanding Evolution by the University of California Museum of Paleontology goes in depth to explain what evolution is. The course includes teaching materials, a resource library, news, and highlight articles pertaining to the subject.
http://evolution.berkeley.edu
The Field Book project by Smithsonian National Museum of History is a great way to incorporate primary sources into your lesson and is a great activity for studying life sciences.
http://www.mnh.si.edu/rc/fieldbooks/
The Exploratorium is a science museum in San Francisco. Their website has activities, apps, blogs, videos, websites, professional development programs, community programs, and other tools for teaching and learning science.
http://www.exploratorium.edu
The National Science Teachers Association (NSTA) has almost anything you could possibly need for your classroom, from books and resources, to professional development help, and educational events.
http://www.nsta.org
Science Daily is a source for all current science news.
http://www.sciencedaily.com
42 Explore lists science topics with links and references. It's great for curating project ideas or if you're looking to research something in particular.
http://42explore.com/42explorescience.htm
BJ's Resources has free activity downloads for grades 6-8, but may be acceptable for younger grades. There are many topics to choose from.
http://camillasenior.homestead.com/resources.html
The National Science Digital Library has many teacher resources and activities for STEM subjects.
https://nsdl.oercommons.org
Discovery Education has everything related to science fairs. They show you how to get started, what projects they have with steps and samples, and how to prepare a presentation. They have over 100 project ideas, project timelines, and a virtual lab. There are resources for parents, tips for science fair coordinators, and resources for teachers.
http://school.discoveryeducation.com/sciencefaircentral/
Discovery Education has free resources for education by grade level. They have
programs, contests
,
games
,
puzzles
,
lesson plans
, videos, labs, and science kits.
http://www.discoveryeducation.com/teachers/
Scientific American magazine covers science news with blogs, videos, and podcasts.
http://www.scientificamerican.com
Space.com is dedicated to space sciences and technology to study space. They have an image gallery, reference articles, trending news, and space in entertainment. They also have educational materials, microscopes, and skywatching tools at their online store.
http://www.space.com
PhET Interactive Simulations includes free interactive research-based science and mathematics simulations and activities, videos and written material. Teachers can easily integrate simulations into their lessons.
http://phet.colorado.edu
Edheads provides free science and math games and activities that promote critical thinking and meet state and national standards. Simulations include surgery, engineering, and forecasting.
http://edheads.org
Planting Science is a learning community where scientists provide online mentorship to student teams as they design and think through their own inquiry projects. This is great for after school programs or class projects.
http://www.plantingscience.org
Periodic Videos by the University of Nottingham shows videos of experiments with all 118 elements of the periodic table. This a great introduction to chemistry.
http://www.periodicvideos.com
The Sci Show YouTube channel has many fun video playlists on various science subjects.
https://www.youtube.com/user/scishow