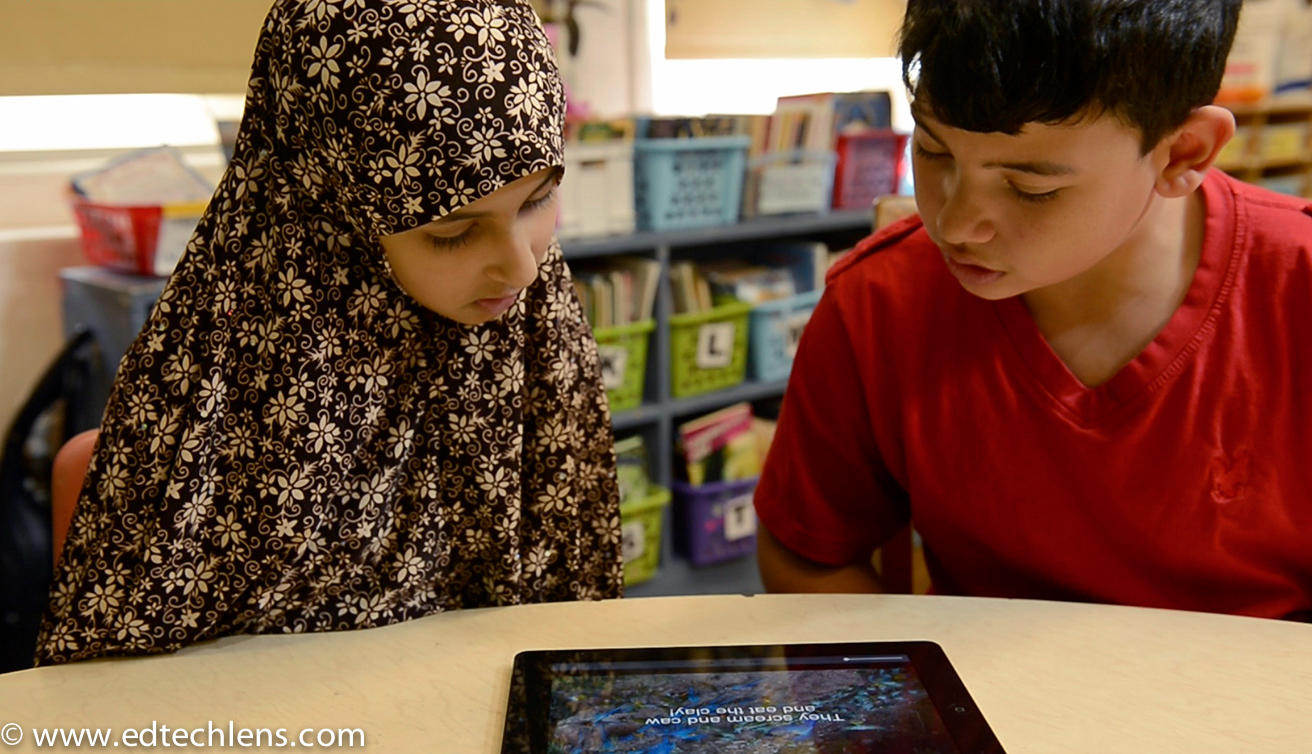 "I think collaboration is important because students don't want to talk about the world; they want to talk with the world," says Vicki Davis, a full-time teacher and IT director for Westwood Schools in Camilla, Georgia.
Davis says students are uninterested in being passive receivers of information but want to be actively involved in what they are learning – and they want their work to matter. Fortunately, the rise of edtech has created a wide array of possibilities for educators to bring the world into the classroom and to help students embark on meaningful projects.
This is more than groups of students working together around tables; using edtech to go beyond the four walls of the classroom, students also build 21st-century skills of critical thinking and innovation.
Field Trips in a Fraction of the Time
"With the life sciences," Davis says, "you have the opportunity to travel via
Google Earth
. I take my classes on virtual field trips and bridge the learning by Skyping with a scientist. After the oil spill in the Gulf of Mexico, my fifth graders explored the area online and then we discussed the impact with a meteorologist who predicted when the oil would come ashore."
And this virtual field trip takes less time than the minimum four hours you'd need for travel and shepherding kids on and off buses. "Teachers are afraid they don't have time for collaboration in the classroom," Davis says, "but you can set a goal of connecting with one scientist this week for 30 minutes, and then put the interviews on YouTube for other classes – for yourself and your fellow teachers around the world."
Science Projects That Offer More Than the Chance to Earn an 'A'
After virtual field trips and Skyping with scientists, Davis's third recommendation is participation in citizen science projects:
monarch butterfly tracking
for instance. Thanks to the Internet, scientists are able to crowdsource their research and capture observations about the natural world from across the globe. NASA, the Cornell Department of Ornithology, and the Smithsonian are just a few of the institutions encouraging non-scientists to collect data and support scientific research projects.
It's a boon for students too, says Davis. "Participating in a real scientific experiment, they get hands-on experience with the scientific method and learn that everyone has the ability and responsibility to participate."
Taking the First Step
There are hundreds of ways to incorporate collaboration into your classroom – and that in itself can be overwhelming. Davis suggests taking a short time to explore options and then picking just one thing to try. [See "
Sites for Bringing the World Into Your Classroom
," in this blog for some ideas].
"I used to think this was a scary thing and probably not for everyone," she says. "Parents were concerned about what inappropriate content their kids would encounter exploring online. But that was back in 2005. Now parents ask me, 'How are you helping my kids connect?'" And using edtech to collaborate with the outside world is a great opportunity for teachers too, Davis says. "When you connect globally and have contacts around the world, you become more valuable to your school."
Edtech has allowed educators to expand the meaning and the value of classroom collaboration. Working on projects that have real use in the global community, students are able to learn from their peers, and from scientists and professionals from around the world – and to share that learning. Collaboration in this sense allows us to help students develop as empowered, networked learners.
About Vicki Davis: Davis is a full-time teacher of 8th-10th graders at Westwood Schools in Camilla, Georgia, and also serves the school as IT director. A winner of the ISTE Online Learning Award, she also co-created three award winning international wiki-centric projects, the Flat Classroom project, the Horizon project, and Digiteen with teacher Julie Lindsay, currently at Qatar Academy. These projects have linked more than 2000 students from both public and private schools from around the world. Author of Flattening Classrooms, Engaging Minds, Davis has been featured in various media including Thomas Friedman's book, The World is Flat, and Don Tapscott's book, Grown Up Digital, the Wall Street Journal, and the Boston Globe.