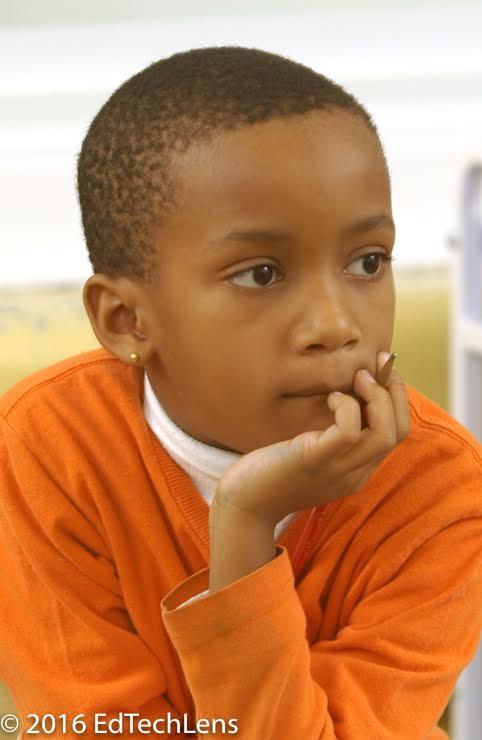 What I See, What I Think, What I Wonder
How a Chicago Teacher Uses Questions to Kick Off a Unit

Georgia Mathis, fourth grade teacher and Primary Years Program (PYP) curriculum chair at Wildwood International Baccalaureate World Magnet School in Chicago, says the great thing about questions is how they spark curiosity, and "curiosity is what makes kids want to learn."
She uses an exercise, "What I See, What I Think, What I Wonder," with her students that begins by showing them pictures that relate to the unit they're covering.
"If we were starting a unit on the importance of the rainforest, I'd show images of the consequences of damaging the rainforest," she says. "I work hard to find images that will leave lasting impressions."
As images are shown, students individually note the things they see, with no judgments and no assumptions. Then students share in small groups, discussing what they've observed and thought and what they wonder.
Groups record their observations on a sheet of paper divided into three columns headed "see," "think," and "wonder." In the wonder column, students ask questions.
"It's a messy process," Mathis warns, "but it gets students thinking. I've found that if the students take the lesson in a different direction than what I've planned for, it's my job to light their way to where my intention and their intention meet. Most often, if their curiosity takes us in a completely different direction, I let them run with it. However, I also let them find the connection between what I need them to learn and what they want to learn."