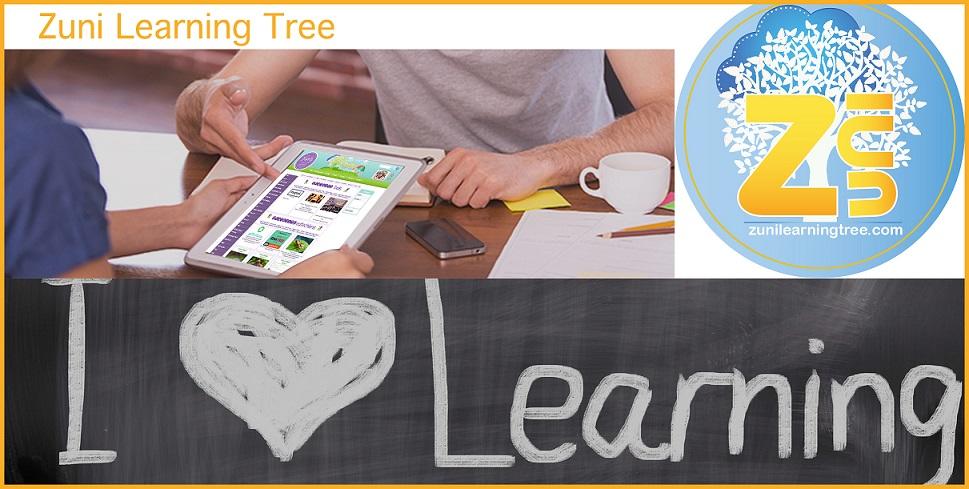 Digital resources are a great boon for teachers and homeschooling families, but finding and then sifting through them all to find high-quality resources that meet learning needs is a challenge. Curated sites – where resources have already been vetted – can help, and recently, we came across a nifty one:
Zuni Learning Tree
.
The site was founded by Tina McCord, a former teacher on a mission to give educators back their weekends. "I really wanted to find a way to support teachers who work so hard and are often so under-appreciated," she says.
Zuni Learning Tree saves planning time by providing educators one central online location for teaching and learning resources available anytime and anywhere they have an Internet connection. It solves the problem of how teachers and homeschoolers can manage all their online tools. In the same way inquiry-based learning helps students sift through mountains of information, Zuni helps teachers do this on the Internet.
The site's learning management system (LMS) allows teachers, parents and students to communicate and share. From the LMS, teachers can assign lessons and quizzes that can be automatically graded. It also provides a platform for teachers, students and other colleagues to collaborate. Teachers can use Zuni's LMS to create their own learning maps that include lesson plans, e-books, vocabulary lessons, literacy connections, video lessons, activities, games, smart notebooks, and brain breaks.
The site further serves as a repository for online tools and resources that have already been vetted, including STEM Project Lead the Way, SMART Exchange, PBS Kids and Brain Pop - and also provides teaching tools like lesson plan ideas and SMART notebooks. The curated audio and e-books section includes access to National Geographic content where students can explore animals or insects they are interested in.
You'll find lists of great books, links to sites like Education.com, curriculum frameworks, tools for classroom management, project-based and inquiry-based learning, professional development tools, clips from the History Channel and PBS.org – all organized by grade level and subject.
And there is lots more in the Zuni Learning Tree. We've only scratched the surface. Take a guided tour by clicking
here
.